PRESS TEXT INTERVIEW ACCORDING TO NIGERIAN HIGH SOCIETY MAGAZINE REVIEWED                                                                   BY CHARLES NWAGBARA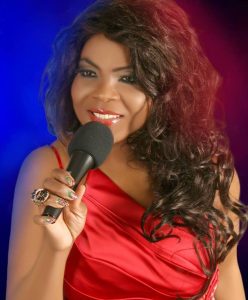 NIGERIA'S BIGGEST FEMALE MUSIC ACT IN GERMANY, ME-RAZOR, OPENS UP ON HER         CAREER
Me-Razor is unarguably Nigeria's biggest female musician in Germany. Me-Razor is a singer/Songwriter, based in Frankfurt Am Main Hessen. She has dropped several songs and has performed at various shows within Germany and other European countries. For her performances, she has also won several laurels including Best Afro Act Female at the African Legend NEU awards in Hamburg in 2016. An energetic stage performer,  Me-Razor has also taken part in movies. She played a lead role in a Nollywood movie, produced by Frank Ikegwuonu. Her recent album is a mixture of Dancehall, Pop, RnB/Soul, Reggae-Dancehall, Afrobeat and co produced by Christopher Seipel. In this brief interview, she tells CHARLES NWAGBARA about her musical journey:
How did your music career evolve?
My first musical rendition was at a tender age. But the first time I hit the stage, I was fourteen. Before then, I always felt the love of music inside me and I knew that is my call and I must follow it . What has been the challenges in your attempt to break into the German music industry? There are few challenges to break into German music industry. The major thing is to meet the right people and right connections. The people here see and feel music differently as we do, but they love me and my style of music
,
What genre of music do you play and how many albums have you released?
My genre of music are Afro Pop, dancebeat, Reggae, Dancehall, Club Dance and RnB. I have officially released one 14 Trackers full Album and 9 Singles. I also have 2 new finished singles are ready to be released in no time and that will make it two full Albums which wasn't easy to achieve, but I thank God for it.
What Is your audience like; would you say mostly Africans in Germany or you have been able to cut across?
I have an international audience. My fans are from all parts of this our planet and my fans and I, we have no colors and no ages, they love me and my music and I love them and I appreciate them so much. I have a huge crowd of German fans. Unlike Africans, Germans like to know the story behind a song and the meaning, in other to understand it and to sing along but with pidgin English is a bit strange for them. But you know that to sing Afrobeat we must add African style of singing on it. I can tell you that they are warming up to it gradually. In a little while, Afrobeat will be one of their favorites .
Tell us about the shows you have done in Europe?
I have done many shows in different parts of Europe. I can't name all the cities I have performed in across Europe. I have also done shows in my native Africa and the United States of America.
Would you say you are Nigeria's biggest female artist in Germany?
Yes. I'm Nigeria's biggest female artist in Germany and I am a multiple International Award Winning artist.
In all these years, have you played to any audience in your home country Nigeria?
Yes. I played in Nigeria last year and I would love to come and play again there, if I get another chance. It was such a great experience.
Have you also made efforts to do collaborations with Nigerian stars back at home?
I would love so much to do collaborations with Nigerian stars back at home, but I don't know how to reach out to them. I have no connections to any of them and I would like to. I have tried reaching out online several times, but they don't reply.
You have also played a role in a Nollywood movie, what was the experience like?
Playing a role in a Nollywood movie was a very interesting experience for me.it was not like the regular school drama club. I really enjoyed it and if more offers come my way, I will like to do it again. Going further, I will pursue music as my career but if chances are given in movies, I will do both
Tell us about your performance on stage?
I'm not only a Singer/Songwriter but an Entertainer. I am a great dancer. I am very active when am on stage. I do sport to keep my body fit and to be healthy to present myself and my music on stage..